Laurel Cats maintains a sizable trap bank of traps that are FREE for anyone to borrow who is doing TNR for up to two weeks. The traps are housed at Spay Now Animal Surgery Clinic.
If you wish to purchase your own traps, we recommend the following: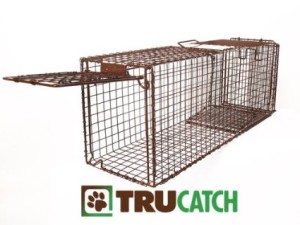 TruCatch 30 LTD
This trap works with nearly all cats and is sensitive enough to use with kittens.  It has a gravity drop door so there is no spring to cause the door to snap shut on tails or kittens. The trip pedal is wide enough to prevent cats from stepping over it.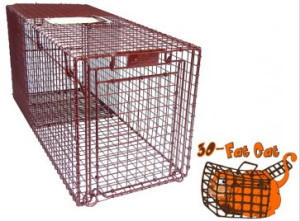 TruCatch Fat Cat Trap 30FCD
This trap is identical to the 30LTD, only bigger.  It can either be used as a traditional box trap or it can double as a transfer cage for the Tomahawk drop trap as the doors match up perfectly.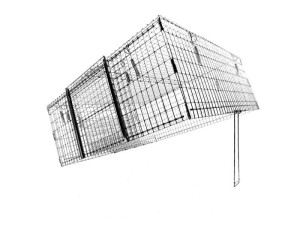 Tomahawk DT1 - Neighborhood Cats Drop Trap
We like this drop trap because of its weatherproof construction.  Chain it up over the food bowl for two weeks and that hard to catch cat is guaranteed to be eating under it when you come back to trap.